By Larisa Hemon
To survive the hardships of life as an immigrant is one thing, but to hold on to your cultural identity is much more.
In the last blog post, Marc Darmohraj explains the experience of the first wave of Ukrainian settlers in Brazil.  I'd like to share with you a different taste of the first wave.
The first wave of Ukrainian immigration also took place in Bosnia and Herzegovina. During the Austro-Hungarian ruling, the people of Galicia, Ukraine were offered free land for settlement in Bosnia. This new diaspora became home to 10,000 Ukrainians across 5 major cities known as Prnjavor, Kozarac, Banja Luka, Dubrava and Devetina. Nonetheless, Ukrainians held on to their cultural identity and created a vibrant existence in Bosnia. These Ukrainian immigrants' perseverance to preserve Ukrainian heritage in the diaspora is admired by many and reminds us to do the same for future generations.
During 1891-1914, the Austro-Hungarian government promised cheap (if not free) land in Bosnia for new settlers. Due to economic reasons back in western Ukraine, the idea of available land sounded appealing to many. Polish, Italians, Germans, and other European ethnic groups were convinced of the same and moved to the new ground. However, these new immigrants didn't know that their arrival in Bosnia would start with the hard labour of forest clearing to establish new farmland and houses. Many disappointed with this surprise had already sold all their belongings and had nothing to come back to. This meant it was a new beginning for all. 
New challenges were faced, including language barriers and cultural differences between the natives and the new foreigners. Metropolitan Andrey Sheptytsky was a key leader in providing spiritual care for the first wave of Ukrainian immigrants. He paid several visits to Bosnia to see how the priests that accompanied the Ukrainian immigrants were doing to provide spiritual care and support for the immigrants. He also helped these priests establish new Ukrainian Greek-Catholic churches. The first Ukrainian Catholic bishop of Canada, Nykyta Budka, was among the first Ukrainian priests in Bosnia. The church became a foundation for the Ukrainian community, providing the support needed to flourish in the diaspora. From traditional Ukrainian dancing to singing to drama performances, the community made an effort to hold onto all aspects of their deeply rooted Ukrainian culture. However, since Ukrainians were often surrounded by Bosnian culture too, they found a way to live with the best of both worlds. This meant that they enjoyed delicious combinations of Ukrainian varenyky with borscht and Bosnian burek with kefir, danced both Ukrainian kolomeyka and Bosnian kolo at gatherings, and would add a Balkan twist to different Ukrainian songs. They found a new way to live while also preserving their Ukrainian heritage.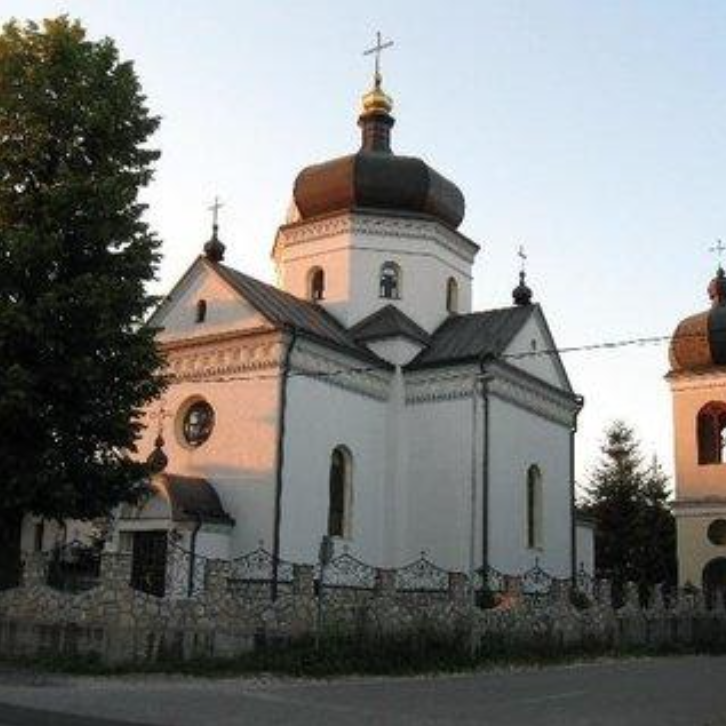 In 1918, Yugoslavia was formed — a new country that united Serbs, Croats, Slovenes, and Bosnians. When World War II hit, the multi-colonized Bosnia underwent a shift. Many minority groups, such as the Polish, Germans, Italians, and others, had the opportunity to return to their homelands because their countries organized buses to collect them. Bus after bus, Ukrainians watched as others left. Since Ukraine was under the Soviet Union, their country was not recognized as independent and therefore had no choice but to stay where they were. Bosnian Ukrainians continued to work hard for a better life and stayed close to their Ukrainian community.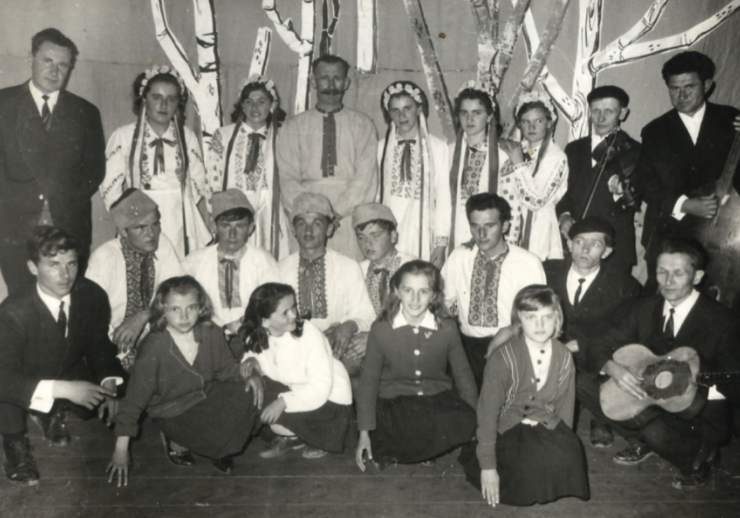 When civil war broke out in Yugoslavia in 1991, fear and terror cast over the nation's people, the conflict spread, and tension grew between the six republics that formed Yugoslavia. The bleakness and devastating traumas of war began to rise as neighbours became enemies, military tanks started roaming streets, and active artillery amplified chaos. Ukrainians had no interest in fighting for local, national groups, and therefore thousands chose to refuge to Australia, the USA, and Canada. Many Ukrainian communities that already exist in those countries welcomed the refugees with empathy and support. For those Ukrainians that stayed in Bosnia, they continue to maintain an active Ukrainian community.
I recommend watching "No Man's Land" — a 2001 award-winning Oscar movie that depicts the Yugoslavian war's complexes. I also recommend reading "In the Life of a Refugee: Finding the Light at the End of the Tunnel…" by Luba Sudak, who writes about her own experience growing up in Bosnia as a Ukrainian, living amidst a civil war, and being a refugee.
As one can see, the first wave of Ukrainian immigrants to Bosnia did not know what this new land had in store for them. Although they didn't have many possessions entering the new land, what these immigrants did have was their cultural identity and trust in God. By practicing their faith and traditions, Bosnian Ukrainians were able to survive the difficult times and flourish as a community. We can learn from our ancestors that first settled in the diaspora by noting that perseverance, hard work, and community are what kept the people united. We should appreciate our Ukrainian ancestors' work and continue to possess the same Ukrainian grit so that future generations can continue to enjoy the beautiful culture and traditions of our motherland.