Meet our National Coordinator – Marichka Bokovnia (She/Her)
In November 2013, the Ukrainian Canadian Students' Union (SUSK) secured funding through the Ukrainian Canadian Congress (UCC) Ukrainian Dragons competition for several initiatives, including the creation of a full-time National Coordinator position based in Ottawa, Ontario, to better consolidate and further professionalize our activities.
Based in Ottawa, Ontario, the SUSK National Coordinator works alongside UCC staff at the UCC National Office to help SUSK reach, support, and empower more young Ukrainian Canadians while enhancing the operational capacity of the Ukrainian Canadian Congress.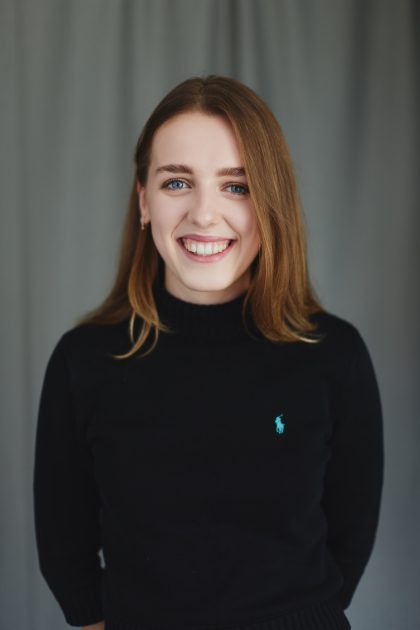 Marichka Bokovnia came to Canada from Cherkasy, Ukraine in May 2022 to work on a research project at Brock University. Marichka is finishing her bachelor's degree in philosophy at the Bohdan Khmelnytsky National University of Cherkasy online. During her gap year she studied in the Ukrainian Leadership Academy. After graduation she joined a Rotary Club team to organize the YASLAFest Aviation Festival.
Marichka has always valued Ukrainian culture and embraced opportunities to share it with the world. She traveled with the Zozulenka group to the UK to perform traditional songs from Ukrainian culture together with well-known English songs, traveled to the eastern part of Ukraine to share Vertep traditions, and more.
To find out more about Mariia click HERE
Roles of the National Coordinator (SUSK)
Assist the development of USOs in any capacity deemed fit (eg fundraising, social media, governance, etc.);
Ensure organizational sustainability, institutional memory, and future growth.
Lead the development of fundraising strategy and programs, including active targeting of government, academic, and non-profit grants;
Assist with the organization of SUSK National Executive meetings, SUSK National Congress and other mandated regional or local student-oriented events;
Assist the SUSK President and National Executive in a variety of administrative tasks including management of archives, resources, materials, as directed;
Manage contact lists and compile membership databases;
Manage social media channels in conjunction with the SUSK Media Director;
Assist with the development of guides and handbooks for organization membership;
Liaise and create strategic partnerships with other Canadian youth organizations;
Identify research, program, employment, and development opportunities for Ukrainian Canadian students at large;
Assist SUSK National Executive in implementing projects, advocacy campaigns, and recruitment initiatives;
In coordination with the SUSK President, act as a primary point of contact for local/national/international inquiries.
Roles of the National Coordinator (UCC)
Assist UCC Executive Director and other full-time staff with a variety of administrative tasks;
Help manage social media and communications;
Act as a resource for other local and national Ukrainian youth organizations;
Assist the UCC National Office with day-to-day operations, including event organization and administrative overflow in a team environment;
Assist with recruitment and management of volunteers.
Contact the National Coordinator today to learn how to develop your organization or how to get involved with SUSK at national.coordinator@susk.ca