By Irina Boyko
For many folks, Easter has come and gone. But for others, especially Ukrainians, Easter is coming up this Sunday! Given the current pandemic, it can be a little challenging to keep a regular routine, let alone try to celebrate Easter as usual. However, we can make the most of it with a few adjustments and by celebrating as best as we can. Here are a few suggestions for how to adapt your Ukrainian Easter traditions!
As Easter is quickly approaching, it is important to be ready. A few of the first things you can do is start baking paska and making krashanky or writing pysanky. They are great activities to do while you are social distancing that get you ready for Easter! Even if you have never baked a paska, or made krashanky, or written pysanky, there are so many online resources that can help you! You can even read Devon's recent blog post about different techniques for writing pysanky. Check it out here.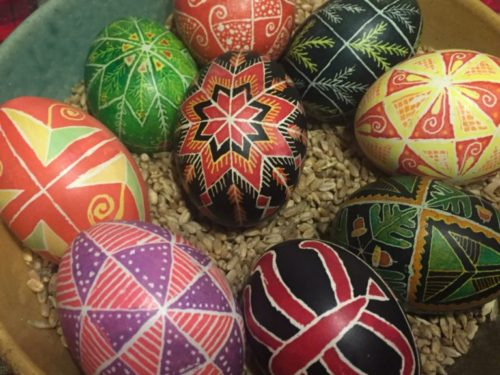 For many families, religion is a large and important part of Easter. However, with self-isolation currently being an important part of our lives, physically going to church is not an option. However, with today's technology, many churches have been holding online liturgies, making it possible to listen from anywhere in the world. The UCC National – Ukrainian Canadian Congress has put together a great list of online Ukrainian Church Services available in Canada. Check it out here.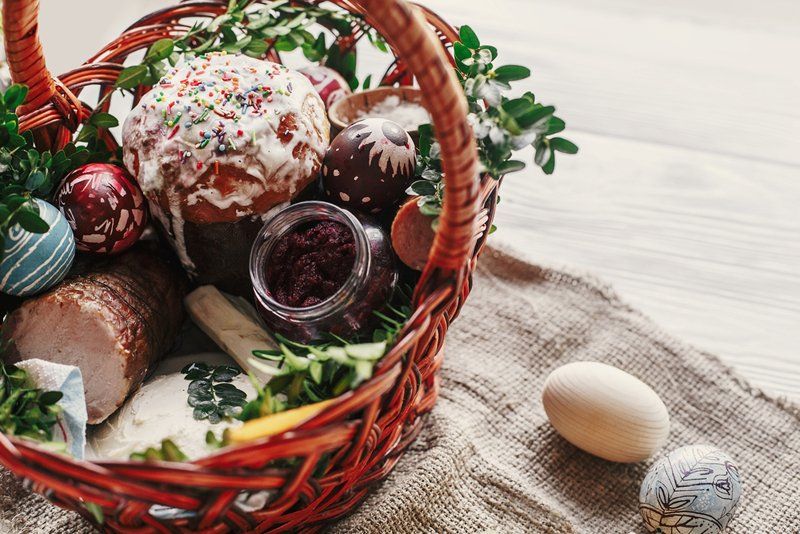 Another significant tradition is the blessing of the Easter basket. Personally, this is one of my favourite parts of Easter. I love getting to pack up the basket nicely and head to church with my family. Unfortunately, that is not an option this year, but you can still make it work! You can still fill your basket full of food at home and then watch online church services on your computer or TV. Ideally, if you have some holy water in your home, then you can follow along with the service and bless your basket of food!
These are just a few ways to adapt our traditions to our current circumstances! Make sure to spend time with your family and friends through video calls or phone calls — it's important to stay connected through these tough times.