By Kirsten Sharun
Like many diligent citizens across the globe, I have been social distancing in efforts to flatten the curve of COVID-19. From the time face-to-face classes were cancelled in mid-March, my world was turned upside down. I went from collaborating in the theatre with my many peers and colleagues to being isolated in my two-bedroom basement suite, left only to converse with my roommate, my landlords, three chickens, and a dog.
Everyone has been spending time during this global pandemic in their own way. The essential workers march to the front lines to keep the world turning. Families have been spending quality time together by going for a walk … again. Some have been utilizing their streaming subscriptions to binge Tiger King in one sitting. Others shamelessly downloaded TikTok only to realize they spent 3+ hours scrolling endlessly, watching 60 second dance videos (and secretly trying them afterwards). Or, like myself, some have been exploring different hobbies. Let's call one of them food photography. Now I am not claiming to be a professional photographer or blogger whatsoever, but while the camera on my iPhone can adequately produce a decent quality photo, I've been combining fine art with fine dining. But if the shoe fits…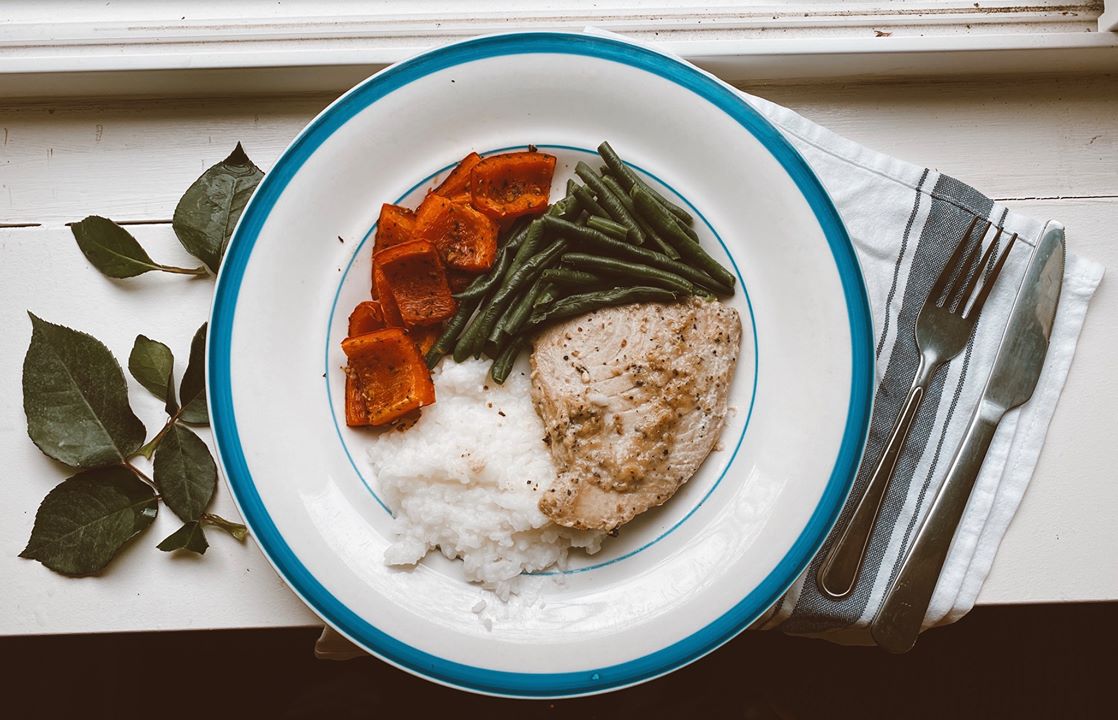 To be honest, this has been, and may very well remain, my only attempt at being a foodie. But I mean, come on. Look at it. Now I know what you're thinking and yes, by the time I selected and precisely placed the leaves on the windowsill, my dinner was indeed cold. And yes, I did put this perfectly curated dish in the microwave to heat it back up before eating it. But it was worth it. Because in all this isolation insanity, I accomplished something pretty cool. Plus, it gave me content for this blog post.
But as Troy Bolton and the High School Musical cast proudly sing: "We're all in this together!" So facetime a friend, have that paint night, or do the renegade! Stay safe, wash your hands, and we will all meet again.