Trick or Treat? Definitely treat!
You asked for it, and we delivered (actually, you didn't ask for Ukrainian inspired Halloween costumes, but we did it anyways). Now you can roll up to that Halloween social or zabava, house party, or any festivities in a true, Ukrainian style. Who needs sexy, when you have ukie?
The Hipster Ukrainian
If you're a good millennial, you can throw this look together in about 5 minutes. Grab your favourite vintage Ukrainian hat, dancing windbreaker, or band t-shirt. If you feel you want a homemade aspect to it, grab a white t-shirt and write your favourite Ukrainian word in a black sharpie (Budmo style – Ukrainian party band from Winnipeg). Don't forget to finish the look off with two button-ups, one to wear and one to tie around your waist. Find the coolest spot to make you look infinitely hip, snap a pic, and get it on the 'gram.
Vera Varenyk
Don't be fooled by the complexity of this costume, because the only thing pinching this perogy is glue! Anyone can rock this look with any kind of summer/winter bod as the filling. Get some batten, a pillow or two, glue together the "dough" with some hot glue and stuff this bad boy up. You can also add a mini perogy headband to really emphasize that you are Vera Varenyk.
Баба Бабі Сказала
The trick behind this look? Layers, layers, layers.
Wrap yourself in every single Ukrainian textile you have in your house, and you are good to go (and may I add, very toasty if you live in a city that likes to snow on October 31). For the non-Ukrainian, the joke is that this is what we have found the most efficient way to distribute information, our "BBC" news. Babas talk! I'm sure this one has a great-grandson that she would love for you to date.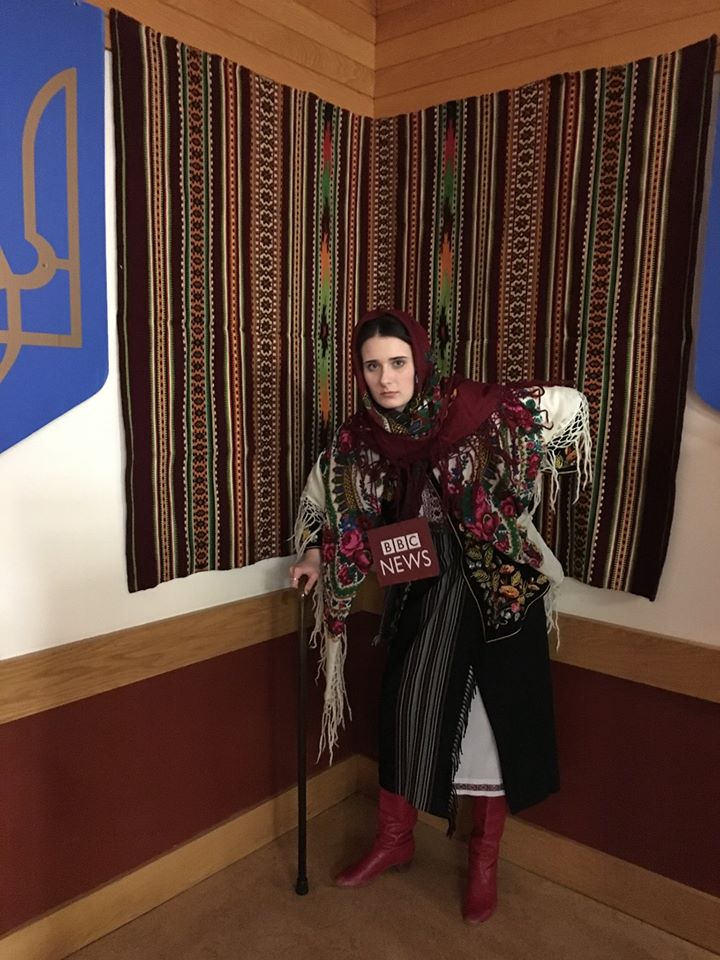 UkrABBA
This lady has a dream. The dream to give the 80s Discoteca a Ukrainian flare (and not the flare of the pants). Recycle that 80's disco attire you bought for your mama's 50th and place a Ukrainian scarf ('hutska') on your head. Pretty simple way to shake up the 80s for that Ukrainian Halloween house party.
Little Red Riding Uke
It has been confirmed that little red riding hood was never dropping off cookies for Baba – they were in fact perogies. For this red hot look, all you need is, well, red. Grab some red floral skirt fabric, throw in some red boots and a red sash, and you're ready to go skipping down to Baba's.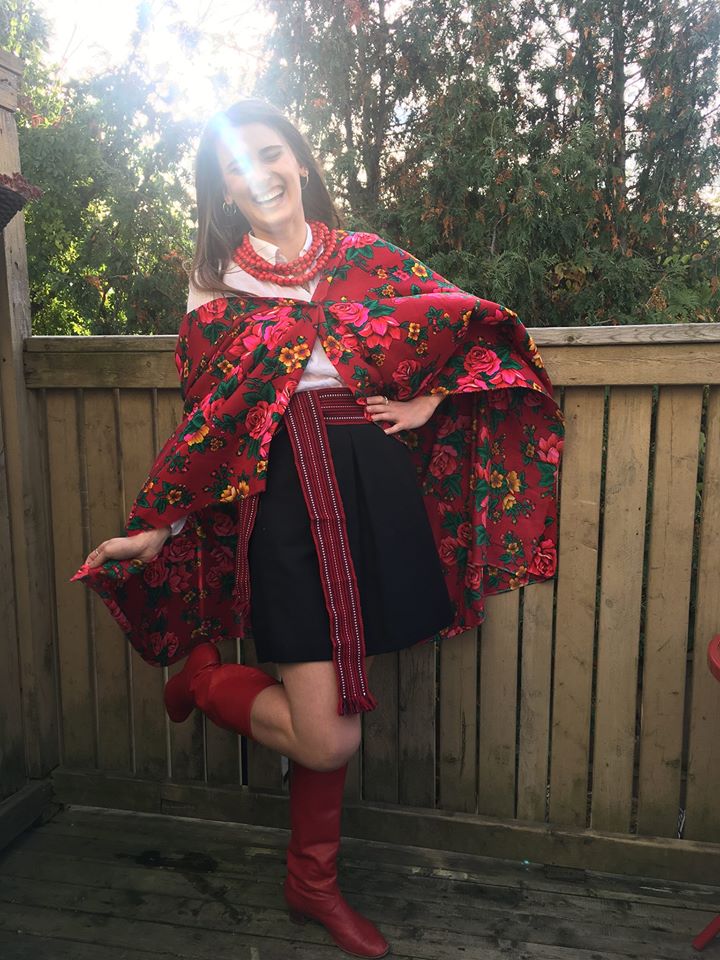 DZIDZIO
This costume is only for the most die-hard of Ukrainians. This is Ukrainian culture as it happens, I present you DZIDZIO! Tack on a stylish headpiece, cultivate a distinguished beard and moustache combo, and before you know it, everyone will think that you too are mega popular singer who hails from Novoyavorivsk.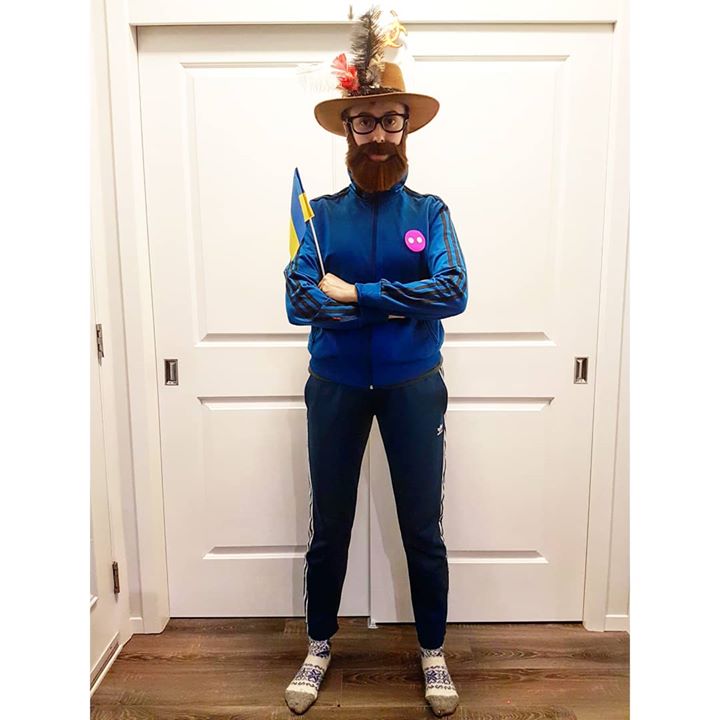 The Three Cossack-teers
Here is a throwback from some of our Manitoba friends! This is the perfect trio costume to roll up to any party. If you really want to go for this look, consider big moustaches, and perhaps shaving your head a bit (*merely a suggestion). Look no further for a better opportunity to dust off those wooden axes and bulavas!
Special thanks to Ivanka Babiak and Orycia Karpa for contributing their pictures (Vera Varenyk and DZDIZIO were real costumes for Halloween)!