About the SUSK Congress Committee
The Congress Committee is a committee chaired by SUSK's Internal Director that focuses on leading the committee to execute SUSKs annual congress for its member organizations, guests, and speakers.
In the recent past, members of the Congress Committee have successful completed two virtual congresses, while engaging delegated in an interactive and innovative way.
Recently, the Committee has been working on planning the 2022 SUSK Congress that is planned to be hosted in Edmonton, Alberta (or virtually).
Stay update with all Congress information CLICK HERE or head to our website: congress.susk.ca
If you have any questions regarding the SUSK Congress Committee please email: [email protected].ca or [email protected]
River Hoffos (he/him)
Committee Vice-Chair
USO: University of Alberta Ukrainian Students' Society
Marysa Fosty (she/her)
Committee Member
USO: University of Winnipeg Ukrainian Students' Association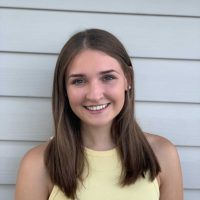 Larisa Hemon (she/her)
Committee Member
USO: McMaster Ukrainian Students' Association
Sofia Holowatsky (she/her)
Committee Member
USO: Western University Ukrainian Students' Association
Michaela Yarmol-Matusiak (she/they)
Committee Member
USO: Western University Ukrainian Students' Association
Kira Dzulynsky (she/her)
Committee Member
USO: McGill Ukrainian Students' Association
Natalie Hanas
Committee Member
USO:University of Alberta Ukrainain Students' Society
Danya Pankiw (she/her)
Committee Member
USO: Queens Ukrainian Students' Club
Anika Luteijn (she/her)
Committee Member
USO: University of Victoria Ukrainian Students' Society
Alexandra Holyk (she/her)
Committee Member
USO: Ryerson Ukrainian Students' Club
Maya Pankiw (she/her)
Committee Member
USO: McMaster Ukrainian Students' Association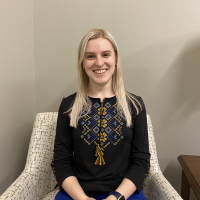 Sofiya Sapeha (she/her)
Committee Member
USO: University of Ottawa Ukrainian Students' Club
Roman Grod (he/him)
Committee Member
SUSK Past President